SMT & PCB Assembly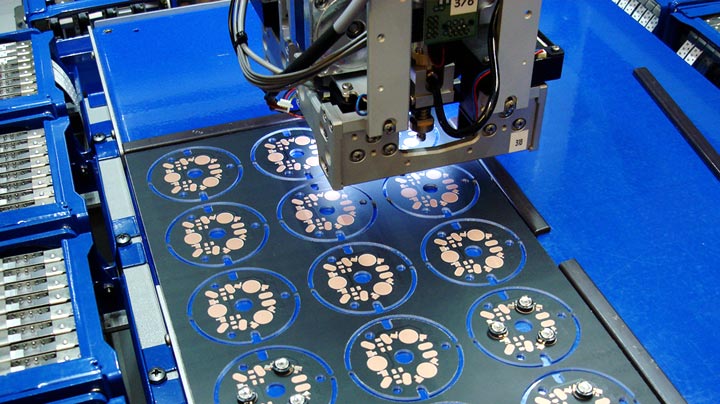 From fully automated 'pick and place' to manual assembly of prototypes. Spimin is a UK electronics manufacturer that can offer quick turn-round, high quality, SMT & PCB assembly.
About our assembly service...
Key elements of the electronic assembly service which we provide.
Full Procurement – We will provide full procurement of all the required components for your electronic assembly.
Production Engineering – We will assess the most efficient production methods for your product so that time and costs are kept to a minimum.
Traceability – We will provide full traceability of all the components used in your electronic assembly including date of manufacture and place of origin.
Inspection – In process and final product inspection.
Software – We will program any software within your electronic assembly.
Testing – We will test your product to ensure that it is 100% functional prior to dispatch.
Confidentiality – We understand that protecting your product design could be crucial to maintaining your market advantage.
Flexibility – We are as comfortable producing prototypes and low volume assemblies as we are producing larger volumes of up to 5,000 –10,000 units a month.
Quick Response Times – Whether it be changes to product specification, production quantities, or shortening the timescale of production, we can always help.
Design Upgrades And Changes – We are always ready to provide any technical or commercial input to assist you in developing your product as it moves through its product lifecycle.
Testing And Repair Of Existing Equipment – Control equipment that has been in service for many years may require repair, refurbishment or upgrade and Spimin is well versed in performing this work. This includes the sourcing of hard to find or obsolete replacement components.
All Products & Services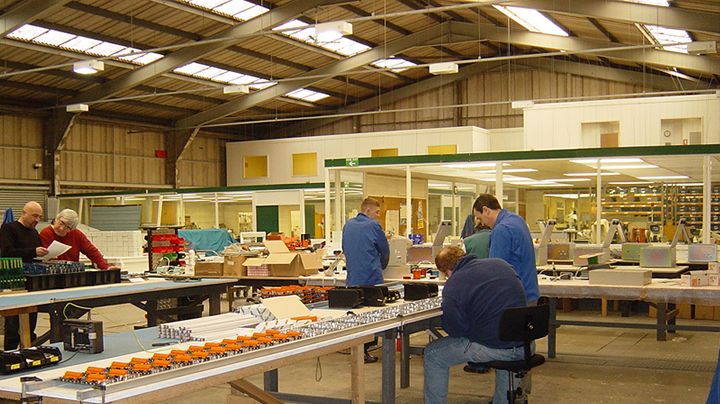 We provide many services at Spimin Developments Ltd from complete product build & test to obsolete equipment repair & refurbishment.
View a list of our services...
Services we provide at Spimin Developments Ltd.
Generation Energy Tripping and Indication Panel – The Generation Energy Tripping and Indication Panel manufactured by Spimin Developments Limited is a recognised solution for tripping and indication of circuit state between a Distributed Generation Project / Private Network and a Distributed Network Operator (DNO) Grid.
SMT Assembly & PCB Assembly – From fully automated 'pick and place' to manual assembly of prototypes. Spimin can offer quick turn-round, high quality, SMT assembly. We are capable of PCB assembly by a variety of different techniques and to varying degrees of complexity. All of our surface mount technology circuits are fully inspected and tested prior to dispatch.
Complete Product Build And Test – Covering a wide range of industries including, exhaust pollution control, security, electronic point of sale, remote metering, measurement and control, data centre security.
Rack And Cabinet Build – From the wiring of single 19″ card frames to free standing server cabinets, Spimin has over 35 years experience in assembly and test working from wiring/cable schedules, circuit diagrams and even cloning from samples.
Equipment Repair, Refurbishment & Test – Spimin is equipped to carry out the repair, upgrade and test of customers existing equipment. We can service both current technology, and older technology circuits, that require obsolete components.
Cable Loom Manufacture – Spimin can offer a wide range of cable preparation and assembly from simple patch cables to complex wiring harnesses and looms.
Test Rig Manufacture – Spimin manufacture test rigs on virtually any scale. From simple product functional test rigs to multi-bay simulators for avionics testing and flight systems training.
Conformal Coating And Potting – At Spimin Developments Ltd we have vast experience in the application of special purpose sealants and coatings.
Specialist Assembly Of LED Circuits – LED lighting has developed into the globally accepted standard for efficient, low energy and low maintenance illumination. High efficiency, low energy use and low maintenance LED lights provide perfect solution for internal and external lighting designs.